Let's just dream for a minute that we have a palace to decorate without budget constraints. Dolly Parton's over-the-top old school Hollywood Glam Pink Rooftop Bar is the inspiration. (Photos via Southern Living – check out the article!)
Good Taste Guide uses affiliate links to share recommendations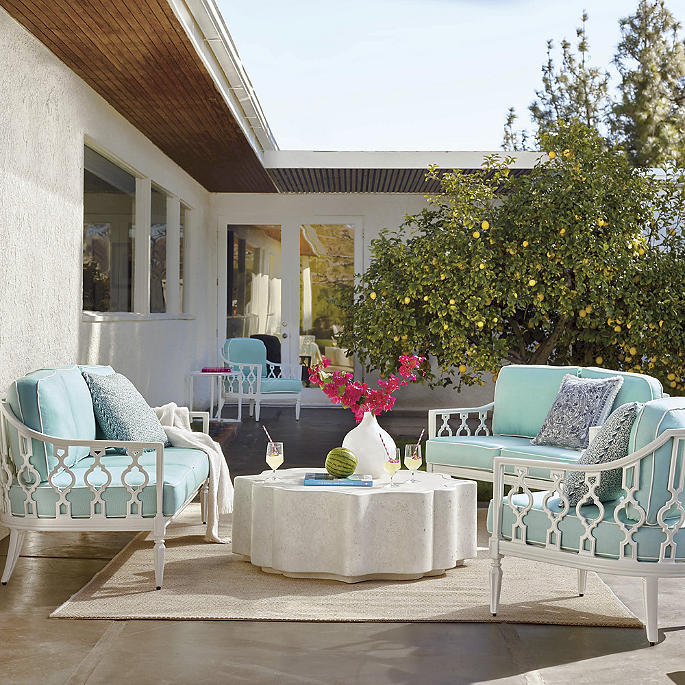 White Outdoor Furniture
Frontgate's Avery collection in white has the same look as Dolly's outdoor furniture with the pretty iron work and pattern. (Actually it might be the exact furniture because it looks identical?)
Fabulous Floral Fabric
This may be my proudest blogging moment – finding the exact fabric used in the chairs. I'm slightly obsessed with fabrics and remembered a similar Lee Jofa floral, and turns out it's the exact match. Now I want this fabric on throw pillows for my living room!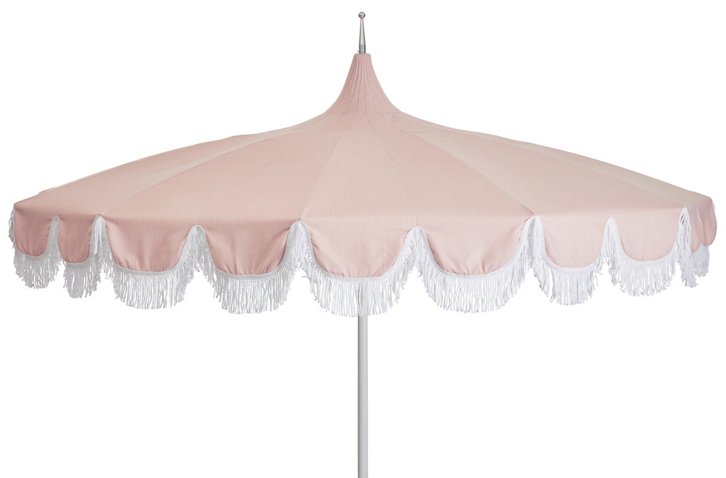 Pink Pagoda Umbrellas
I dream of a pink pagoda umbrella on my patio one day. They are just so fun!
Cheers, y'all!