If Mondays are for doing, Fridays are for planning. Fridays are your chance to wrap up the week, plan for the next, and do essential work that may not have a deadline but is vital for your career. A weekly notepad for your desk is perfect for a Friday brain dump so your list is ready for you on Monday. Cute to do list notepads are a great way to have a week at a glance plan to follow on your desk – even if you have a paper planner, too!
Tip: The best way to end the work week so you can enjoy the weekend is creating a to do list for the next week. If you get everything out on paper so you're prepared for Monday, you won't have lingering unfinished tasks haunting you over the weekend. Here's the right way to write your to do list (you've probably been doing it wrong.)
cute to do list notepads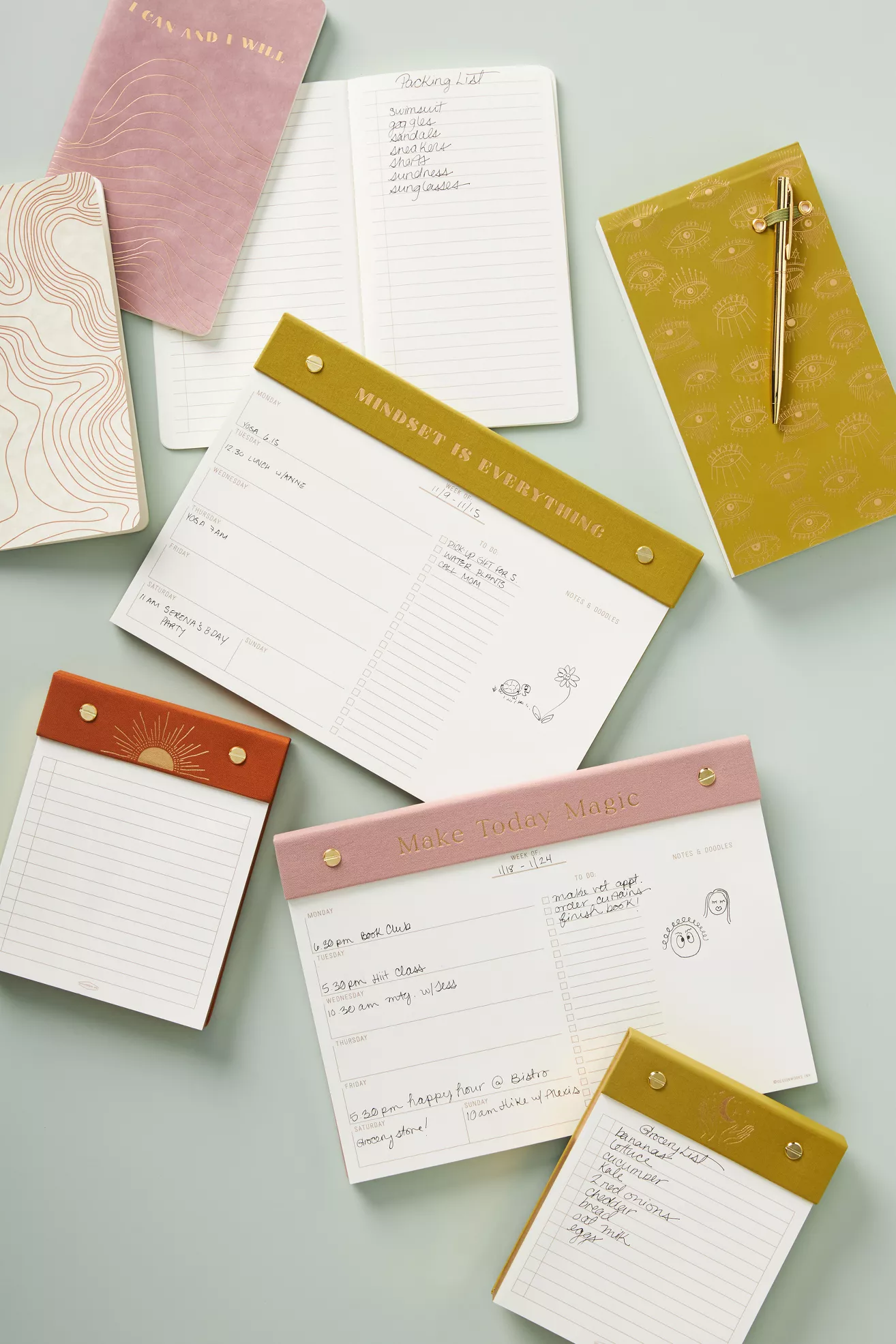 Mindset is Everything
From Anthropologie
Week at a glance + to do + doodle space
Chic & Stylish To Do List Notepads for your desk
Rifle Paper Company Weekly Desk Pads
From Rifle Paper Company
These pretty weekly desk pad, which doubles as a mouse pad, includes 52 tear-off sheets to help you map out your week for a whole year.
More Floral To Do List Pads for your Desk
Best pens for writing to do lists
You'll quickly be obsessed with these colorful pens, which are as pretty on your desktop as they are on paper. Writing is a joy with the smooth gel ink in a variety of fun colors. Perfect for thank you note writing, journaling, brightening up your to do list, and note taking. Read the full review: colorful pens for note taking and writing
Related posts: